There's so much to enjoy, right on our doorstep
Staying, visiting or exhibiting at Victoria Warehouse is only half the story. We're right on the edge of Manchester's most diverse pleasures, from quirky bars and eateries to some of the best cultural hotspots in the UK.

We're an icon. But we also know what else makes our area worth shouting about. In just a few minutes by tram, bus, car or on foot, you'll find a large spread of things to do or explore.

Here are some key recommendations during your time with us.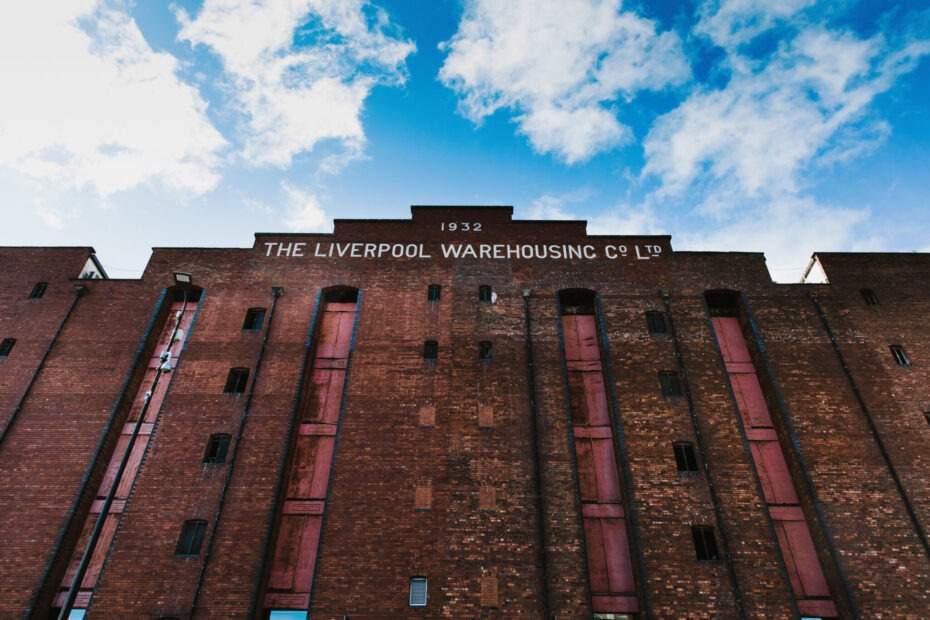 Old Trafford Football Ground
It barely needs an introduction… Old Trafford, the home of Manchester United, is a must-see for any sports fan; and it's just over the road from our venue and hotel.

Step inside the Theatre of Dreams on one of its regular museum and stadium days. Marvel at the club's trophies, dugout and VIP rooms. Or watch a game in full swing.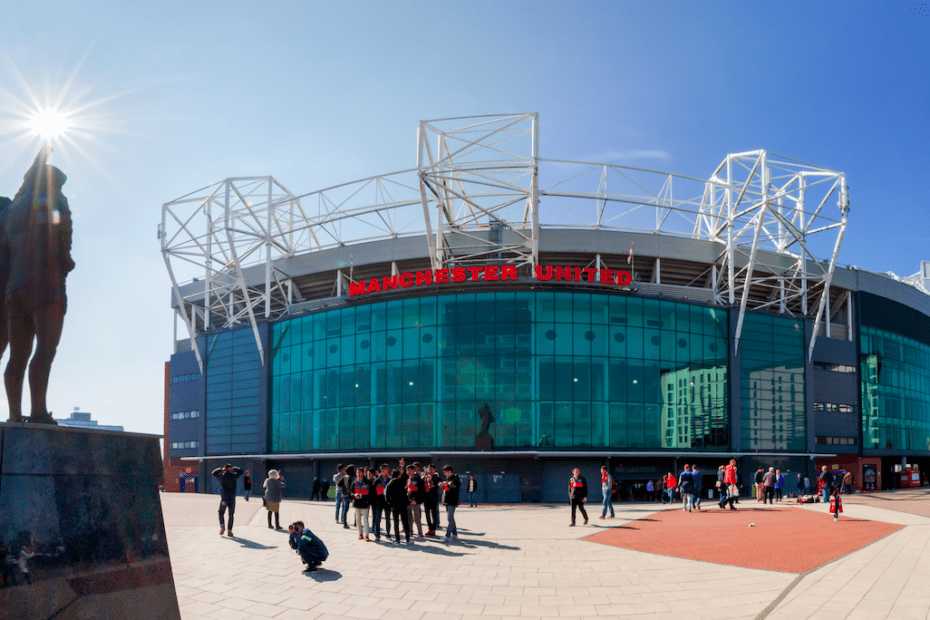 The Lowry Theatre
Barely a mile away, you can take a seat for the city's finest plays and abstract workshops. The Lowry has grown from a curio into a must-see for digital arts, surreal performances and immersive media.

Technically, it's a part of Salford, over the twinkling lights of the Quays. We count it amongst some of our best recommendations for local entertainment.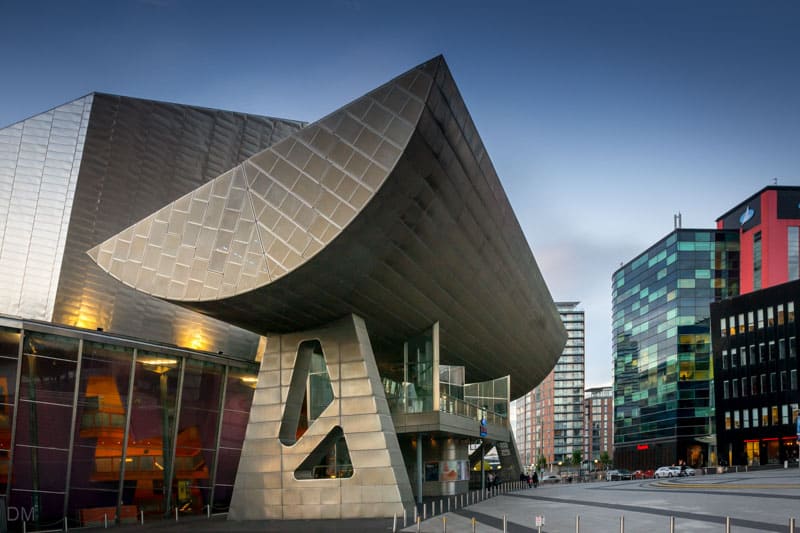 MediaCityUK Bars & Restaurants
Bring your appetite and cocktail umbrella to MediaCityUK – you won't soon forget the spread of amazing meals and drinks in store.

Get a waterside view with Pier Eight's fine dining. Toast to creative mixology at The Alchemist. Stroll through CARGO's spontaneous street food stalls, with vinyl spinning in the background. This side of town really does welcome every taste and temptation.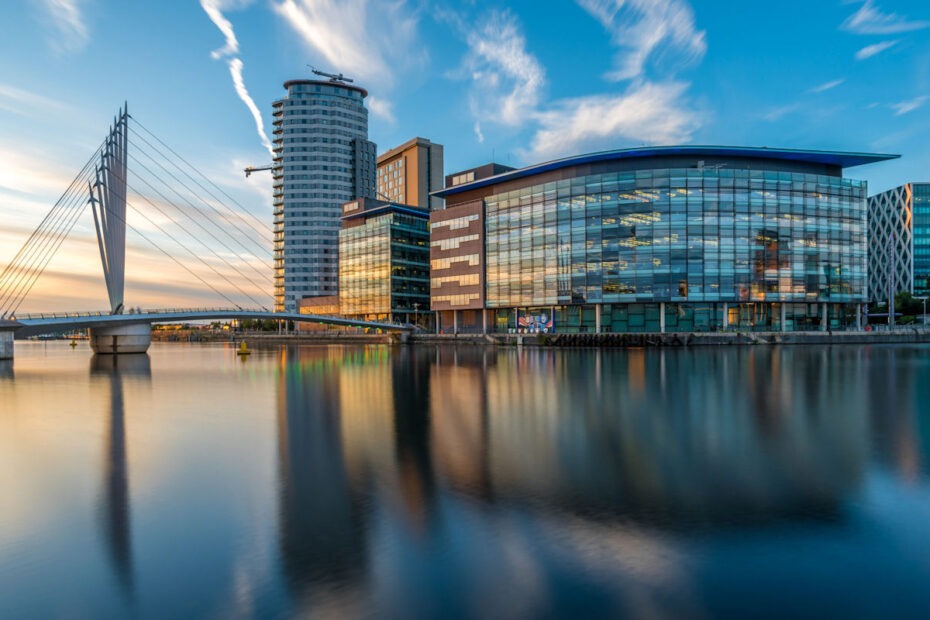 The Trafford Centre
Take the car for a spin to the Trafford Centre, a 207,000-square-metre retail paradise that's as decadently designed as a Vegas hotel. Every year, more than 35 million people step through its doors to shop, eat, and lose themselves in a host of leisure pursuits.

Three miles separate our guests from its domed roof and iconic clocktower – and trust us, you can spend days in there.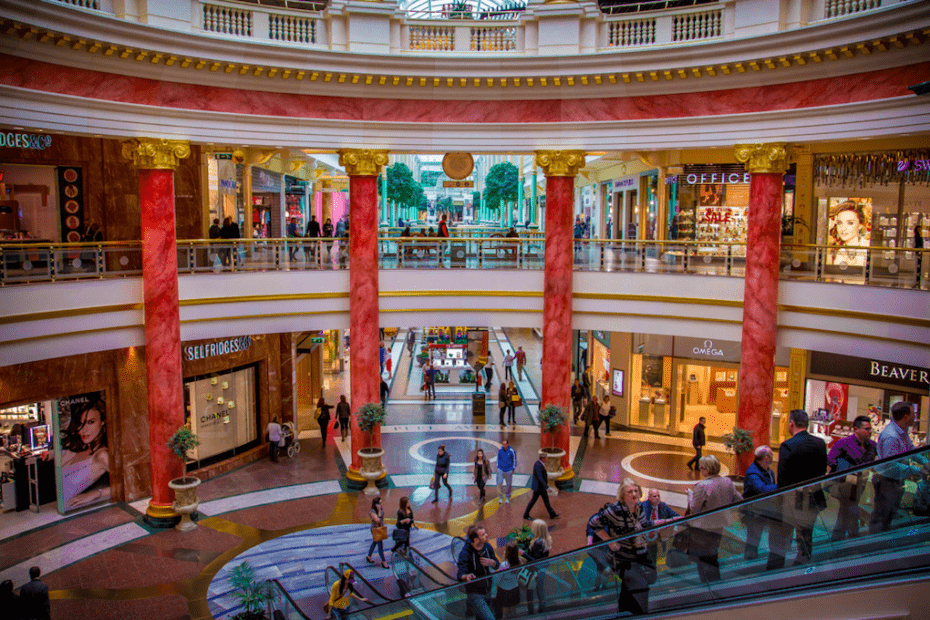 Cult & Coffee
What do haircuts and lattes have in common? They should both be smooth – and together, they should make you feel like royalty after just half an hour in a chair.

That's the thinking behind Cult & Coffee, Salford's newest hybrid concept from ex-rugby star Jordan James. On the aptly named Clippers Quay, you can grab a panini, sip a macchiato and get a trim before your night out. Oh, and quiz Jordan on his spin pass technique…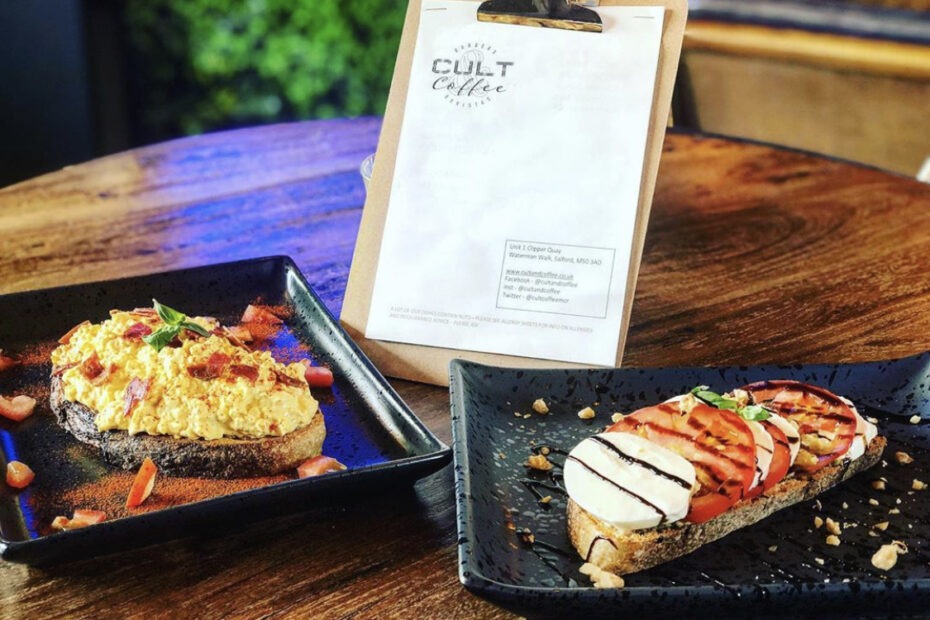 White City Retail Park
Across the A56, you'll find a mecca for lifestyle shopping: the White City Retail Park. Big brands abound, from Currys and M&S to Halfords and Furniture Village. There's a Nando's coming soon for date nights and family feasts too.

With most stores open until 8pm and over 650 parking spaces, getting in a little retail therapy couldn't be easier.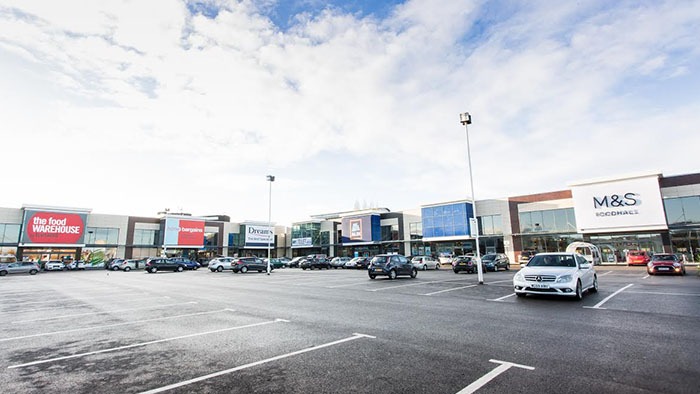 Helly Hanson Watersports Centre
You may have heard of the huge wave of water activities within the Quays. Wakeboarding. Ringo rides. Kids' courses in the company of experts. Everyone from stags and hens to gaggles of children can dive in during their stay with us.

Your first port of call is the Helly Hansen Watersports Centre, only a 15-minute walk from Victoria Warehouse.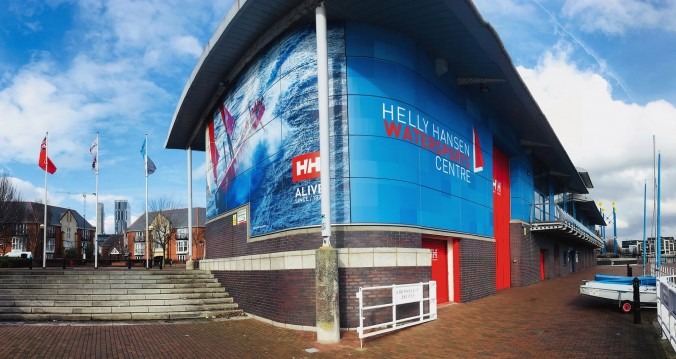 Grindsmith MediaCityUK
Take a break for a couple of hours of pure, caffeinated artisanship. In recent years, Grindsmith have gained a reputation for some of the most delicious coffee in the city, being experts in espresso and several brewing styles.

Step across the Detroit Bridge over Erie Basin, across from The Lowry, to find MediaCityUK's Grindsmith branch. It's ready and waiting to sit with a good book or even better company.