Music. Colourful stalls. Smoking food on the spit. Festivals are a force to be reckoned with, bringing friends and strangers together, for a day or a whole weekend, to celebrate life's simple pleasures.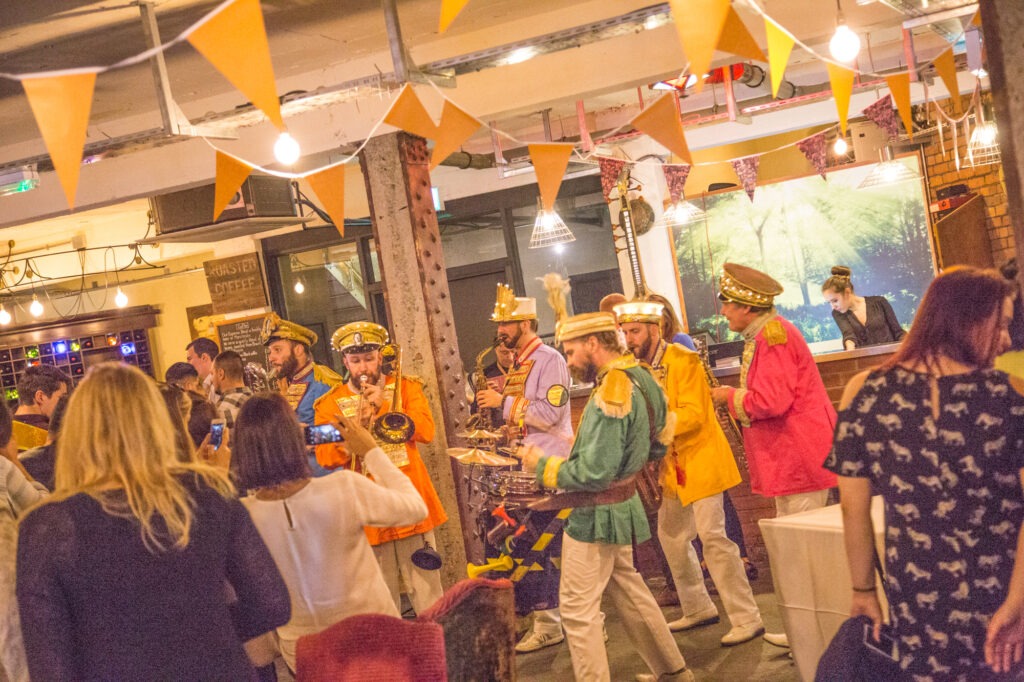 Brands are taking these elements of the festival experience and replicating them. They recognise how much people like community-backed businesses, and are taking the mantle for restoring Britain's sense of community.
Like their target audience, we think it's an awesome idea. Here's why.
They are incredibly fun
The UK is brimming with festivals – everything from Field Day to Body&Soul – because they are simply one of the most enjoyable pastimes we have. Good company, an expansive space, the sheer range of activities and acts all taking place on the same day… It's no wonder why our country has festival fever.
Brands wanting to engage with this side of UK culture are cottoning onto the fact that hosting an event like this is going to help them to make a big splash within a target market. These are events that never fail to put smiles on faces and leave people talking.
They have a sense of community
The significance of community shouldn't be underestimated. This is something people are hungry for. Street food mixes that appetite with the more literal kind, helping people bond over a burger, noodle box or Peshwari naan. That's equally true of music, as well as talks that inspire and enlighten us.
It's all about experiences. Brands are always seeking the next best impact; something that travels beyond 'just' a purchase or offer, and appeals to our emotions. What else can do this more than sound, sights, and being amongst a happy crowd?
They bring a venue to life
Festivals are a sensory experience, and showcase venues come alive with the colours, scents and sounds of a street food event. Victoria Warehouse is a prime example. Our building has thousands of square metres of space to use. With naked brick, piping and pillars, it can be dressed to create any particular look you have in mind, helping bring the imaginative potential of your plan to life.
Venues like ours are few and far between, but they are proving their suitability for these types of events. Variety is key. The Victoria Warehouse can also bring catering, security and event management to the table, packaging a commercial concept in the true atmosphere of a street festival. At last, brands have something authentic to play with…
Learn more by speaking to our Warehouse team today. We'd love to hear more about your thoughts on a festival or culinary street party that's just waiting to bring a community together.