With the latter end of 2021 allowing for more Wedding ceremonies to take place, we were so excited to be part of many couples' special day. The changes in rules and regulations have meant that many aspects of planning a wedding have changed, as well as trends expected for 2022. Here we have looked into some of the main areas in 2022 weddings that we will see a change and what's to look forward to.
Anniceptions 
The popularity of sequel weddings, or 'anniceptions' which are anniversary celebrations have become a new trend. Due to lockdown, a lot of smaller weddings took place with minimal family and friends to adhere to COVID rules. Whereas now larger weddings can take place couples are choosing to host larger bashes to celebrate their love, with many taking place close to the anniversary of their original date.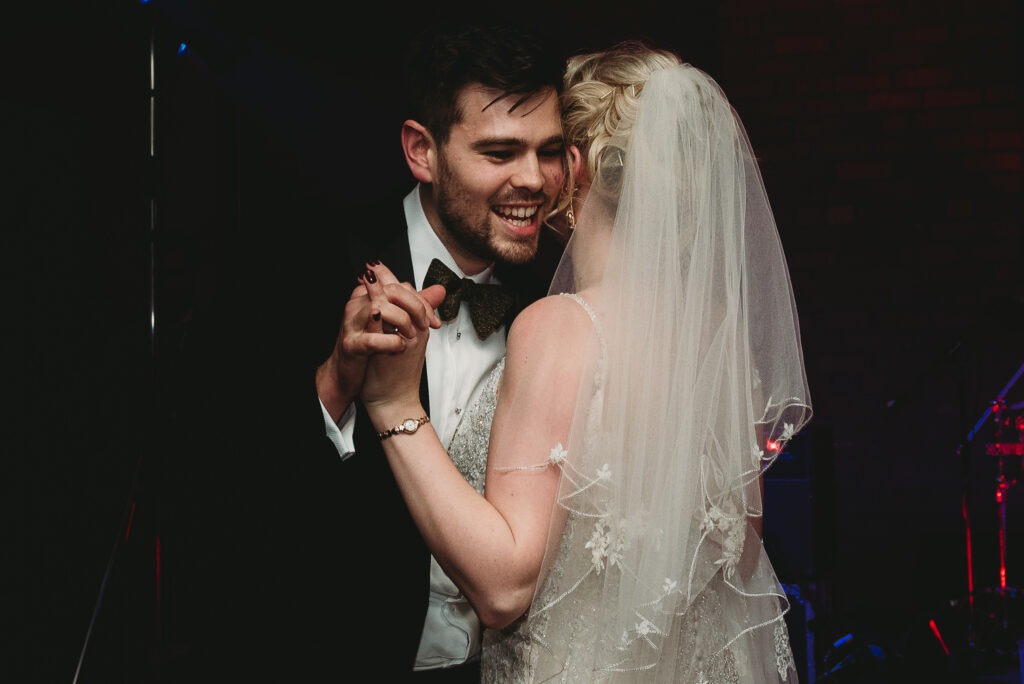 Vegan Menus
As many people are now turning to veganisms, with 8% of the world population now favouring a vegan-lifestyle,vegan wedding menus are becoming more and more common. With lockdown meaning people had time to be more health-conscious and make important lifestyle changes, the rise in vegans means that we will see this appear more in the food options of weddings – which means for those non-vegan guests a new opportunity to try new foods.
Bold Colours
Colour schemes in weddings are extremely important, with popular tones this year including warm hues. Winter 2022 can see the rise in burnt orange, rust, pumpkin, yellow ochre and amber shades whereas Summer 2022 will surely include lots of bright oranges, yellows, marigold, sunset. As well as this 2022 will see the trend of metallic colours which will be perfect to incorporate into the decorations, such as tables, chairs and glasses. 
Fairytale Lights
At Victoria Warehouse our weddings are always decorated with amazing lighting – customised to the bride and groom's colour theme. With fairy lights and colour blocks we have seen it all. Candles also can bring an elegance to the day to light up the room in a romantic and cosy hue. In 2022 the fairytale-esque wedding style is highlighted very much by the lighting, so we are expecting to see a lot more of this!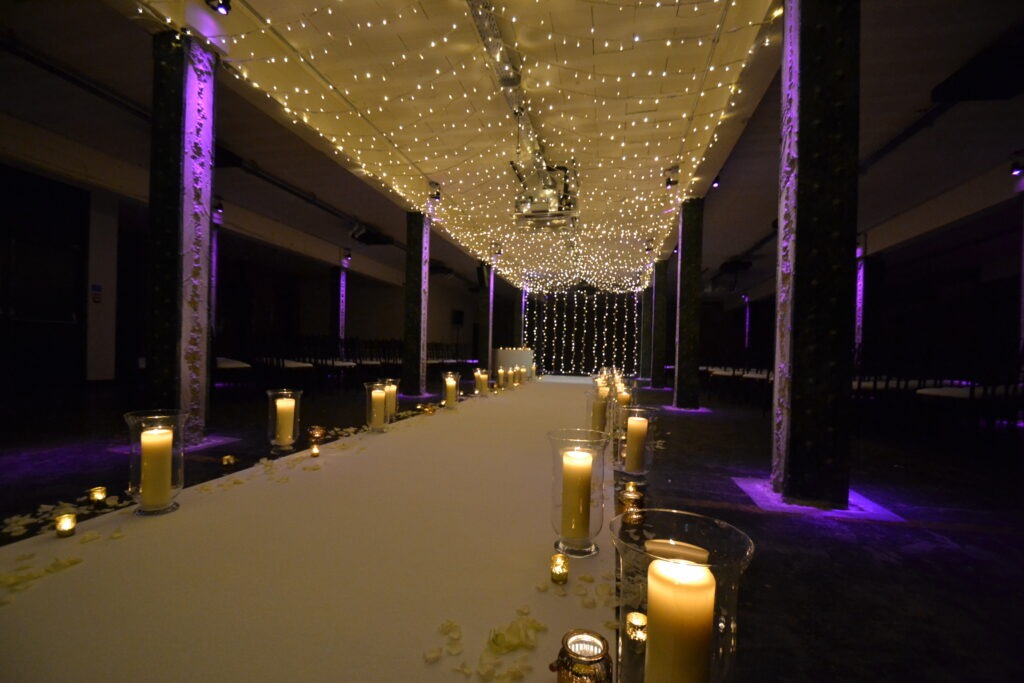 Online Save The Dates
With many restrictions in place this past year that have inevitably resulted in Wedding dates getting changed, virtual save-the-dates have also risen. With these, couples can send them out and then should anything change, they can amend them and re-send them to their guests. This also means guests can print out their save-the-dates after the wedding to keep as souvenirs and will have the correct date.
Rented Wedding Dresses
With wedding dresses being very expensive and unsustainable many people have turned to renting wedding dresses to cut costs and help the environment. In 2021, Carrie Symonds rented her wedding dress for her wedding to Boris Johnson causing searches to increase by 268%. Renting a wedding dress means the bride and groom can put the cost into the wedding reception and guest experience – something that has become more important since the pandemic.
Non Traditional Wedding Parties
Many couples have gone away with tradition these past few years, making their own decisions and traditions. For example Groomsgals and Bridesmen allow for the inclusion of different gendered friends and family members to support the wedding party that they are closest to. Another unique wedding idea is groomsmen in alternating colour suits which is interesting because it can reflect the different groomsmens individual style.
Overall there are some exciting new trends ahead for 2022 and we can't wait to see them make their way into Victoria Warehouse. From extra ceremonies to new menus we will look forward to exploring these new trends and seeing how long they will last in the wedding industry.
Find out more about hosting your special day at Victoria Warehouse Manchester.
Click Here https://victoriawarehouse.com/hire-venue-manchester/events-spaces/weddings/ 
Follow our weddings instagram: @weddings_vw