As we move into the next decade, it's time to look at what's getting the Victoria Warehouse team excited. And there's a lot to love.
The events sector is buzzing with new ideas and influences. Tech, travel and sociological trends are being felt around the UK, and they're making their way into the experiences people are queuing up for.
Here, you'll find five themes that conferences, keynotes, exhibitions and more are exploring in 2020 and beyond. Perhaps they'll inspire your own event calendar…
1. Event technologists
We're seeing ever more interesting ways to market an event; 360-degree video tours are going to be essential. No other media is better for helping an attendee imagine themselves at a venue – and drive their desire to be there. Photography can bring in a global audience, while personalised registration (as well as great signage) makes the event itself far more memorable.
This is why specific 'event technologist' roles will start to become more common in the 2020s. What do they do? Simple – provide momentum and quality control when it comes to technical tools. A recent study by Eventsforce found that 68% of event planners now believe that technology experts are key to success.
We've taken note. Victoria Warehouse are launching a 360-degree video tour next year, as well as other improved technological features within the spaces themselves.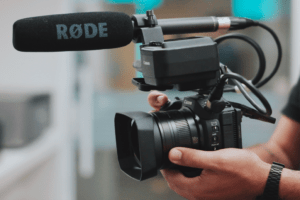 2. City-wide collaboration
Cities like Manchester, Liverpool, Birmingham and Edinburgh are experiencing incredible growth. £1 billion is being funnelled into our airport, for example, while hundreds of millions of pounds have poured into city-centre housing, representing a cultural boom not seen since the late 1980s. As such, the number of local businesses is rising to meet demand.
This is going to benefit companies and visitors. As event venues realise that they can build special relationships with other spaces and services, they give preferential rates to their guests. People have even more of a reason to stay in a city they love.
In our own case, we work closely with Marketing Manchester – a group that promotes our city and generates additional tourism, which creates the need for events that live up to the hype. As a result, we've held many conferences, meetings and showcase parties for those who've been referred to us.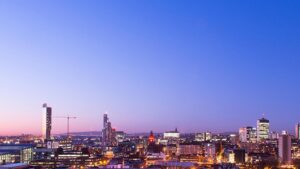 3. Sustainability
Our environmental impact is one of the defining issues of our times. And, as ever, the conference sector is reflecting how businesses are reacting to it across the UK.
Print, for example, is less attractive than ever. While flyers, posters and themed signage can still look beautiful, the number of new prints is going down every month. Digital media is stepping in to replace them. Meanwhile, more and more of our clients are moving away from certain materials – plastic being a key one.
Victoria Warehouse are dedicated to constantly improving our own sustainability efforts. Our partnership with the Greater Manchester Chamber of Commerce, amongst the other local groups and authorities, keeps us at the forefront of community-led environmental practices. That's why we're aiming to cut out single-use plastics entirely by the end of 2020, and we've digitised a lot of our processes too. We particularly love this great idea of Manchester inspired paper straws.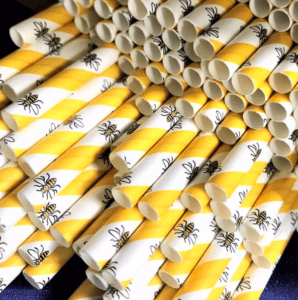 4. A fuller customer experience
We've heard this message before, but it's becoming ever more prevalent… The fact is that visitors expect nothing less than the best. Social media, forums and review sites have upped our standards – not just for customer service, but the full experience too.
Guests and clients will continue to want more value for their money. That means event staff need to balance inspiring, one-of-a-kind setups with reasonable budgets. Those with a great visual eye and strong organisational skills are very much sought after.
Content marketing will take extra precedence too. There are so many written and visual assets competing for our attention that big rewards can be had by brands that can express themselves well. From the welcome and the registration process at the event itself, to the artwork used throughout the build-up; nothing should be out of place.
Then you have to test whether it's working. Customer feedback, in that case, should be encouraged and acted upon to help develop processes alongside changing expectations.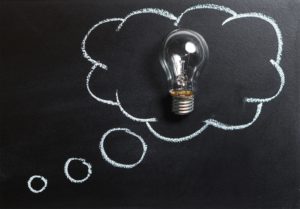 5. Health and wellness
At last, health and wellbeing is a prime company topic. Businesses want their employees to be happy, engaged and productive. From an events perspective, that means more workshops dedicated to yoga, meditation, mindfulness and other aspects of the modern health revolution.
These practices won't be the centre of the event, necessarily – but corporate culture is eager to unveil a caring side. Therefore, health and wellbeing elements will be incorporated into the more traditional bookings.
Industry leaders are also likely to be more open about mental health. Keynote speeches will broach the subject, and get people talking honestly about it. At the same time, event organisations should be carrying these practices over to their own teams. It will be a question, somewhat, of leading by example.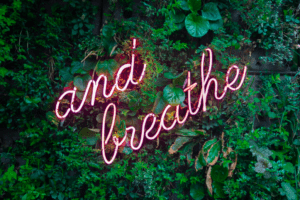 ---
What do you think? Are there any major trends on your radar? Have we forgotten anything? Let us know on Facebook, Twitter or LinkedIn, or speak to a member of the team to discuss which to include in your next concept.